Shalini Singh's teaching experience in 2020/21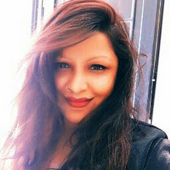 My teaching experience at the Professorship for Adult & Continuing Education, Julius-Maximilians-University of Würzburg during the Coronavirus pandemic.
I was fortunate to be at the Professorship for Adult & Continuing Education, Julius Maximilians University of Würzburg during the Coronavirus pandemic for over a year. I taught, did research, conducted online workshops, discussions and seminars and participated in the Winter School 2020 and the Adult Education Academy 2021.
All my work since March 2020 was online and exceptionally well managed by the Professorship and I was regularly informed about my safety and regulations. The Professorship provided consistent training and interaction sessions (both formal and informal) to ensure smooth and interesting educational activities. I received training for using several electronic platforms, develop study material, access digital tools and inputs regarding didactical and methodological aspects. Easy self-access as well as access through student assistants to online platforms, study material, tools and equipment during all activities was well planned (surprisingly quick and of high quality) and thoughtful. In most cases, there was already a well thought plan and guidelines available about possible solutions in case I was in trouble, before I could even ask for it. This meant that thoughtful and systematic planning for problem-solving was already in place. I was offered endless interdisciplinary opportunities to learn (including German language) at the university platform. My concerns were always well received (despite all the pressure that the Professorship had due to their many engagements) and answered in the most effective and constructive manner.
During my several years of engagement with the Professorship (in the past), I have realized that Prof. Regina Egetenmeyer and her team work in an outstandingly structured and farsighted manner. They have been working ahead of time with cooperation all over the world, managing access for learners and resource persons through difficult situations (in other parts of the world like India and Nigeria) and developing didactical tools to engage diverse target groups with the most advanced educational platforms. This is why, during the COVID-19 challenge, while many others stopped and cancelled their events, the Professorship not only managed to work smoothly but also offered exceptionally high quality learning platforms, tools, material and publishing opportunities.
Prof. Egetenmeyer managed to turn adversity into advantage (as always), offered opportunities for increased productivity and enhanced learning outcomes during the crisis! No doubt, her initiatives have been well noted and acknowledged by DAAD and other organizations globally for many years now.
The platform and tools developed for the Adult Education Academy 2021 (a two weeks intensive international program hosted by the Professorship) are incomparable according to my knowledge (from learning environments in several countries). It is, unquestionably, a model that many other institutions can follow, adapt and build-upon to get maximum out of their efforts. Stakeholders all over the world (including practitioners, educators, policy makers, researchers and learners who struggled through various time zones) were engaged seamlessly during the Academy despite the fact that some of them had limited access to internet and had basic equipment for their work. The place is not only a hub of high quality interdisciplinary and international collaboration but is also one of the most innovative and positive educational environments where resource management and productivity is unmatched. The work done by the Professorship is exemplary during crisis situations.
Even though the list is endless, I would like to mention that as an outcome of my stay, I developed new international networks, received the most advanced training required for my work during the pandemic, accessed numerous innovative educational platforms, availed many interdisciplinary learning opportunities (including German language), enhanced my intercultural competencies, received opportunities for further professionalization and development in my career, gained more confidence to work during crisis situations and got opportunities for publishing my research. I have already published one co-authored comparative paper and am working on another one with colleagues from other countries.
I am obliged to the University Welcome Centre, especially Ms. Franziska Rakebrandt for taking care of issues related to immigration, without whom, it would have been impossible for me to engage with the University! Further, the Guest House provided by the University is a pleasant, well-equipped place with a friendly staff including Mr. Galka and Ms. Fuchs who went out of way to manage my stay during the pandemic. I am grateful to the team at the Professorship including Prof. Regina Egetenmeyer, Ms. Natascha Monteiro Muango, Ms. Monika Staab, Dr. Stefanie Kröner, Dr. Clara Kuhlen, Ms. Vanessa Beu, Ms. Jennifer Danquah, Ms. Christina Hümmer, Ms. Laura Leibinger, Ms. Sarah Schmidt and others for their ceaseless support and inputs which made my stay fruitful, productive and a unique experience for learning and professional development.