Namhafter Gastprofessor in der Pädagogik
03/28/2023
Der Soziologe Ramón Flecha gehört auf seinem Gebiet zu den angesehensten Wissenschaftlern weltweit. Im Sommersemester wird er eine vom DAAD geförderte Gastdozentur an der Uni Würzburg antreten.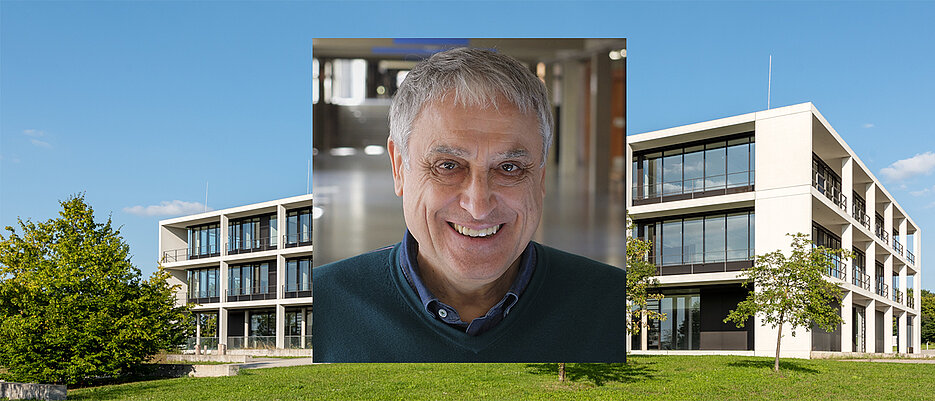 Ramón Flecha ist im kommenden Sommersemester an der Uni Würzburg zu Gast. (Image: Privat/Katrin Heyer)
Ramón Flecha ist emeritierter Professor der Universität Barcelona, mit der die Julius-Maximilians-Universität Würzburg (JMU) über die Allianz CHARM-EU eng verbunden ist. Seine wissenschaftliche Qualifikation und fachliche Kompetenz spiegeln sich in seiner außergewöhnlich umfangreichen sowie erfolgreichen Forschungs- und Lehrerfahrung wider. Unter anderem ist Flecha Gründer des Forschungszentrum "Community of Research on Excellence for All (CREA)", das er lange Jahre auch leitete.
In diesem Rahmen bestehen seit vielen Jahren auch enge Forschungskooperationen zur Professur für Erwachsenbildung/Weiterbildung von Regina Egetenmeyer an der JMU. Entsprechend groß ist Egetenmeyers Freude über den Gast: "Wir freuen uns sehr, dass Professor Flecha unter der Vielzahl an Angeboten für eine Gastprofessur die Universität Würzburg ausgewählt hat. Der Ansatz der dialogorientierten Forschung des Forschungszentrums CREA prägt die Forschungsprojekte an der Professur für Erwachsenenbildung/Weiterbildung."
Die Gastdozentur ermöglicht der Deutsche Akademische Austauschdienst (DAAD).
International führend
In zwei Forschungsgebieten wird Ramón Flecha auf Platz eins des Google Scholar Rankings der meistzitierten Wissenschaftlerinnen und Wissenschaftler geführt: "Gender Violence" und "Social Impact".
Neben der Initiierung und Leitung von vier Projekten im Europäischen Forschungsrahmenprogramm war Ramón Flecha auch als Principal Investigator an sechs Projekten im Rahmen der spanischen Initiative I+D+I zur Förderung von Forschung, Entwicklung und Innovation beteiligt.
Im Laufe seiner Karriere lehrte er in Masterstudiengängen der Erwachsenenbildung, Pädagogik und Soziologie an internationalen Universitäten: darunter die Universität von Montpellier, die US-amerikanische Columbia University, die brasilianischen Universitäten von São Paulo und Porto Alegre, die Universität La Pampa in Argentinien und die mexikanische UNAM.
Vielseitige Tätigkeiten geplant
Während seiner Zeit an der JMU wird Ramón Flecha drei Lehrveranstaltungen anbieten: "Dialogic Gatherings of Adults" und "Contributions from Adult Education to science and society" richten sich an Studierende des Masters Bildungswissenschaften. "Dialogic Model of Living Together in Adult Education" findet im Rahmend es Bachelorstudiengangs Pädagogik statt.
Ergänzt wird das Programm durch hochschulöffentlichen Gastvortrag "How to promote and evaluate the social impact of our interventions?" und die Erstellung digitaler Lehrkomponenten.
Veranstaltung
"How to promote and evaluate the social impact of our interventions?"
10. Mai 2023, 14 -16 Uhr
Durchführungsmodus: hybrid (online-Teilnahme über Zoom oder vor-Ort-Teilnahme in Raum 00.212, Bibliotheks- und Seminarzentrum, Josef-Martin-Weg 64, 97074 Würzburg)
Kontakt
Prof. Dr. Regina Egetenmeyer-Neher, Tel: +49 931 31-83898, E-Mail: regina.egetenmeyer@uni-wuerzburg.de