The project VARyFast (Virtual and Augmented Reality together with the Franconian Alliance of Science and Technology) is a cross-university and interdisciplinary project by the Universities of Applied Sciences Aschaffenburg and Würzburg-Schweinfurt as well as the Julius-Maximilians-University of Würzburg. It is co-funded under the Bavarian State Goverment's program "Digitaler Campus Bayern".
For more information, please visit our official homepage.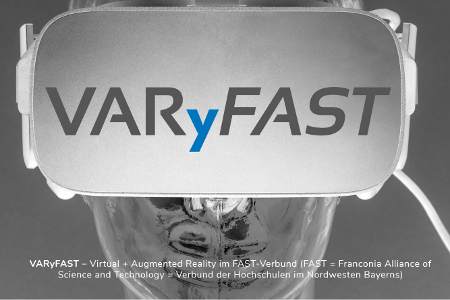 Dr. Sebastian Oberdörfer
Human-Computer Interaction
Universität Würzburg
Am Hubland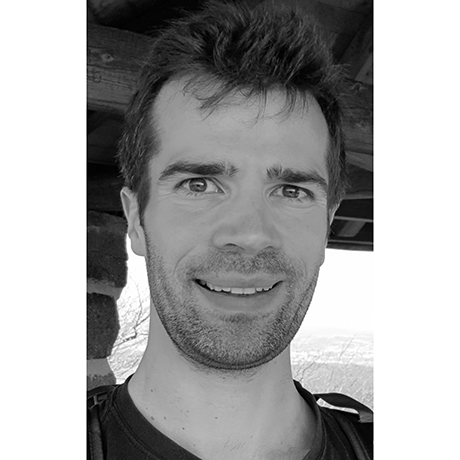 Technical concepts like augmented reality, virtual reality und mixed reality (in short AR, VR and MR) have entered the industrial practice and are about to achieve their breakthrough on the mass market in the near future. This makes basic competencies for the (didactical) use of such media, related authoring tools as well as related IT basics an important goal for the education of future university graduates.
Thus, the participating universities combine their different professional competencies to develop related teaching sequences, which can flexibly be composed to new courses or integrated into existing ones.
The developed sequences can be assigned to the following four modules: VR-Media didactics (VRM), VR-Data synthesis (VRD), VR-Human-Computer Interaction (VR-HCI) and VR-technology (VRT).
Fostering Media-Didactical Competencies of Teachers in Training for the Successful Integration of VR, AR or MR in Education
Teachers in training need to acquire the competencies needed for a meaningful and successful use of innovative digital media in their teaching. One example for such media are virtual, augmented or mixed reality applications.
To foster a well-considered and self-determined use, our students experience the training of necessary competencies from an interdisciplinary perspective. Therefore, it includes the targeted promotion of competencies related to the fields of media didactics, together with basic technical knowledge and fundamental knowledge about the field of human-computer interaction.
This way, we aim to provide a contemporary and sustainable media-didactical education for future teachers.
Increase of media-didactical competencies related to VR/AR/MR.
Graduates acquire and increase competencies for the use of a cutting-edge technology.
Students are able to autonomously plan, design and produce VR/AR/MR applications for their subject areas, which they can employ in a didactically expedient way