Sarah Fladung
Wissenschaftliche Mitarbeiterin
Lehrstuhl für Systematische Bildungswissenschaft
Julius-Maximilians-Universität
Oswald-Külpe-Weg 86
Deutschland
Building:
Hubland Nord, Geb.86
Sprechstunde nach Vereinbarung per Mail.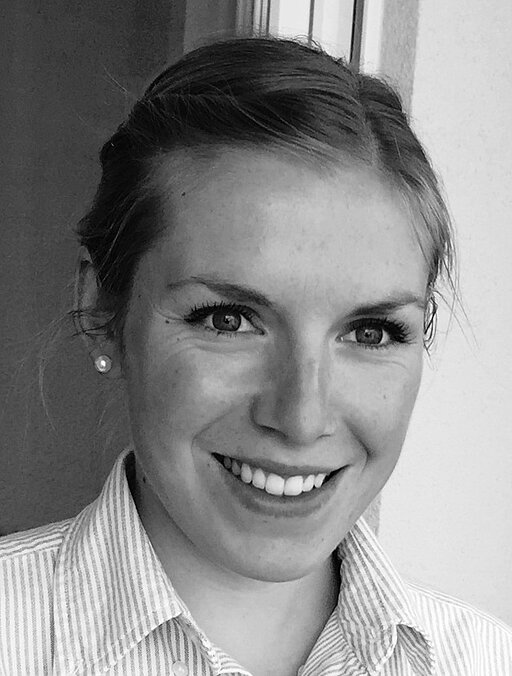 Studium der Pädagogik und Wirtschaftswissenschaft an der Julius-Maximilians-Universität Würzburg, Auslandsaufenthalt in Italien (2013)
Bachelor of Arts seit 2012, Thema der Bachelorarbeit: "Welche Chancen bietet Sport im Integrationsverlauf? Eine Untersuchung anhand von Sportvereinen als Freiwilligenorganisationen"
04/ 2011 - 03/ 2014 Studentische/ Wissenschaftliche Hilfskraft
10/ 2013 - 03/ 2014 Lehrbeauftragte am Lehrstuhl für Systematische Bildungswissenschaft
Master of Arts Bildungswissenschaft seit 2014, Titel der Masterarbeit: "Zeichen der Zeit - und über die Kraft des Verweilens"
Seit 04/ 2014 Wissenschaftliche Mitarbeiterin am Lehrstuhl für Systematische Bildungswissenschaft
Erziehungs- und Bildungstheorie
Historisch-systematische Pädagogik
Lebensphilosophie, insbesondere bei Friedrich Nietzsche
29.07.2017: Auf der Suche nach Grenzerfahrungen zwischen Ekstase und Askese. ("Rausch-Körper im 19. und 20. Jahrhundert". Universität zu Köln)
Fladung, S. (2021): "Die Vielheit des Subjekts". Zur Anthropologie des "noch nicht festgestellte[n] Thier[es]" im Anschluss an Friedrich Nietzsche. In: Bajohr, H./ Edinger, S. (Hrsg.): Negative Anthropologie. Ideengeschichte und Systematik einer unausgeschöpften Denkfigur. Berlin: Walter de Gruyter, S. 125-144.